Non-ATS Resources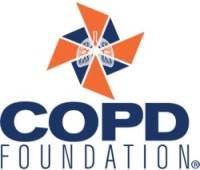 COPD Foundation
The COPD Foundation is a 501(c)(3) not-for-profit organization created in 2004, with offices in Washington, D.C. and Miami, FL.

The COPD Foundation was established to improve the lives of people with COPD, bronchiectasis, and nontuberculous mycobacterial (NTM) lung disease through initiatives that expand services and speed innovations which will make treatment more effective and affordable. We do this through scientific research, education, advocacy, and awareness with the goal of disease prevention, slowed progression, and ultimately a cure.
To learn more about COPDF visit https://www.copdfoundation.org/

American College of Chest Physicians
The American College of Chest Physicians (CHEST) is a global leader in advancing patient outcomes through innovative chest medicine education, clinical research, and team-based care. With more than 19,000 members in 100+ countries around the world, CHEST champions the prevention, diagnosis, and treatment of chest diseases through education, communication, and research. Established in 1935, the CHEST Journal is the leading peer-reviewed medical journal covering chest diseases and related issues, including pulmonology, cardiology, thoracic surgery, transplantation, breathing, airway diseases, and emergency medicine.
To learn more about CHEST visit www.chestnet.org

Canadian Lung Association
The Canadian Lung Association (CLA) is a national, vounteer-based organization and charity that focuses on all issues that affect the ability of Canadians to breathe. The CLA works at the national, provincial and community levels to improve and promote lung heath. The organization focuses primarily on chronic lung diseases such as asthma and COPD, infectious diaseses such as tuberculosis, flu and pneumonia, breathing disorders such as sleep apnea and cystic fibrosis, and lung cancer.
To learn more about CLA visit https://www.lung.ca/

Pulmonary Education and Research Foundation
The Pulmonary Education and Research Foundation (PERF) is a non-profit foundation dedicated to assisting patients with chronic respiratory disease through education and research. PERF contributes to the scientific basis for the practice of pulmonary rehabilitation (PR), promotes clinical application of pulmonary research, supports the development of pulmonary research, assists in developing and supporting PR programs, and works to increase public awareness of pulmonary disease and the benefits of PR.
To learn more about PERF visit http://perf2ndwind.org/

National Heart, Lung, and Blood Institute
The National Heart, Lung, and Blood Institute (NHLBI) - one of the largest institutes and centers that makes up the National Institutes of Health - is the U.S. leader in the prevention and treatment of heart, lung, blood, and sleep disorders. NHLBI provides global leadership for a research, training, and education program to promote the prevention and treatment of heart, lung, and blood disorders and enhance the health of all individuals so that they can live longer and more fulfilling lives.
To learn more about NHLBI visit https://www.nhlbi.nih.gov